Welcome to HandyClick
Your one stop site to all services you require!
HandyClick has been connecting people to professional house cleaning and other home services since 2010. In our journey, we have catered over many customers. All our services are vetted & background checked professionals backed by HandyClick Happiness Guarantee!..
Why Choose
Handyclick

Assured Quality Services

Affordable Rates

Professional/Timely

Happiness Guaranteed!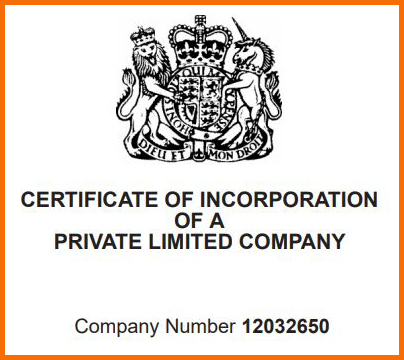 What Our Clients are Saying
So we had a major garden clear up which involved over 25 bagged up garden waste and a massive heap of leaves , branches , twigs and the lot.....and as we are in these current situation of lock down we were confused as to how do we get rid of the mess.... we then called Sudesh from Handyclick and requested a quote , which turned out to be the cheapest . As promised the lads came and did a spectacular job showing professionalism and being very helpful, reliable and hardworking . We strongly recommend the company and will definitely get in touch as and when required . Thanks to them we have a great outdoor space we can enjoy now.

Karolina Baczkiewicz

5/26/2020

Sudesh and his team did an excellent job installing our garden fence. The quote was competitive and there was excellent communication from start to finish. They were on time, tidy, professional, extremely hard working and have done a fantastic job. They had all type of tools and machines required for the job so that all went very smooth. I would definitely recommend this company and will be using them for the remainder of the works I'm having carried out

Mahesh Munaweera

5/20/2020

Mr Sudesh Madusanka and his colleague has been tremendous. They fixed our garden fence in lightning speed and top-notch quality.Highly recommended for everyone. Honest price for honest work done.Thank you Sudesh.. :)

Very good service and work quality. I always call them whenever I need them and I will recommend HandyClick to all you guys.

Very professional and friendly service.Mr sudesh and his team did a quality job when i hired them to do some work in my house.highly reccomend their service.

Sanjaya Dhanushka

11/27/2019

Sudesh .....did a superb job of re-decorating our hall, stairs and landing. His work is of a very high standard and I would highly recommend him. The scores we have given him speak for themselves. Thanks Sudesh for a fantastic job!!!!

induwara dissanayakr

11/27/2019

Have been using this service for over a year now, never had an opportunity to complain. Cleaning is always immaculate, they're always on time, efficient and polite. Couldn't recommend this service enough.

Christina Peiris

9/15/2019

One of the best services provide by quality of people ! can recommend for anyone who looking for a perfect job for what you pay👌👍👍

Achala Gunawardana

9/07/2019

I used his service for long time he is very good at work clean on time very good price too no problems trust him very honest and hard work he done all my house and flat too

Hi i know Handy click since while, he is so helpful always do it the job properly, quick and clear . He is so trusted and worthy . Really worth to use it Anna-Maria

Trustworthy, reliable and friendly, definitely recommend her work with enthusiasm very polite.

We have been using HandyClick's cleaning services for over one year. Sami and her team are very efficient and trustworthy; we have no hesitation in recommending her company. The garden and handyman services are also excellent. All work is carefully done and fairly priced.

Polite, efficient, friendly, very professional and I would use again and certainly recommend. Great service.

Have been using this service for over a year now, never had an opportunity to complain. Cleaning is always immaculate, they're always on time, efficient and polite. Couldn't recommend this service enough.

Tehreen Eiliyah Afgar

5/27/2019

Very reliable, clean and polite. Completed all jobs properly and professionally at a reasonable price. I definitely recommend this company and will be using in the future when required.

Shireen O'Connell

5/27/2019

Handyclick was very quick to reply to job and quoted an accepted the work quickly also, quality of work was of a high standard, I would definitely recommend this company to my friends and family without hesitation, in a world where we have been let down in the past with tradesmen Handyclick reliability and quality of work is a breath of fresh air.

Love the handiwork,very clean and perfect and they are reliable person. Recommending their work.

I had a great experience with this company. Very amazing job done, I would recommend this company to anyone who would love to have a their work done by very professional.
Send to Message Handyclick